Types and bases of practices
Pedagogical practice
Students receive elements of professional and social communication skills during teaching practice. Students of the specialty "Informatics" pass pedagogical practice in city schools (№1, №5, №9, №10, №20, №24, №115). At the final conference, they share their impressions of their practice, schools and students. According to the reports of students, it is clear that the practice arouses their great interest in teaching and educating the younger generation. At the end of the conference, the results of the practice are summed up, points are awarded, and students receive methodological recommendations for eliminating difficulties encountered in teaching practice.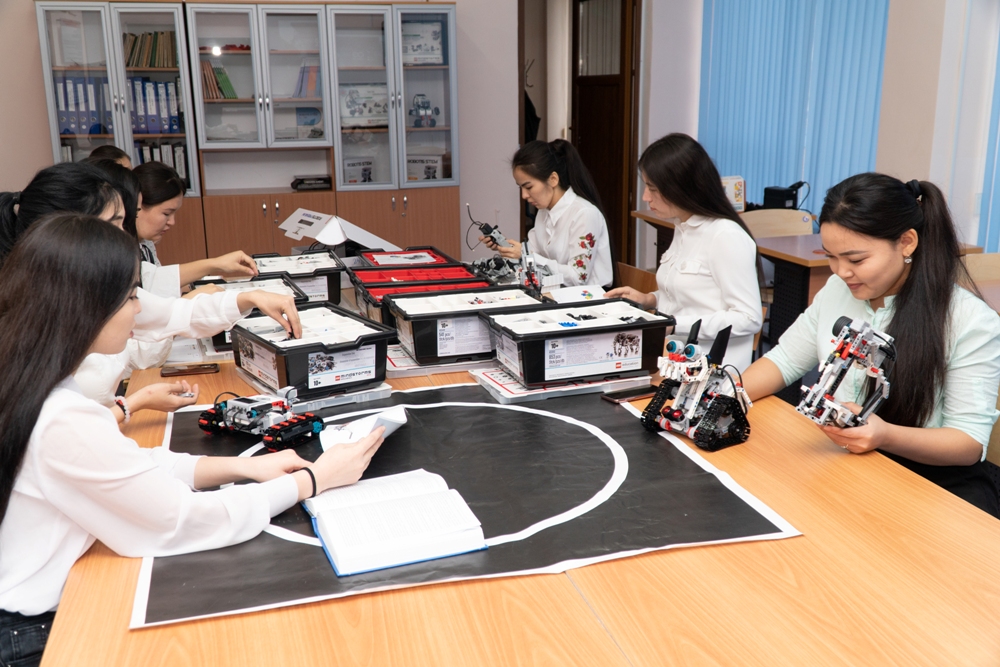 Educational practice
Practical training is an integral part of the student training program.
The main content of the practice is the implementation of practical training, research, and creative tasks that correspond to the nature of the future professional activity of students.
Graduates of the specialty "Informatics" are prepared for organizational and pedagogical activities in the field of education and science, can be employees in state administration bodies in the field of education, research staff of research institutes of the Ministry of education and science, heads of various educational institutions, teachers of computer science in schools, lyceums, colleges.